The President of the City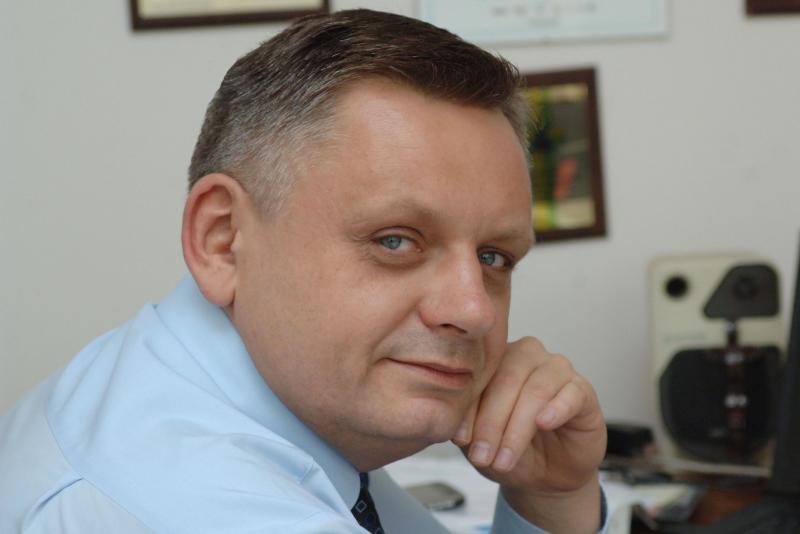 Piotr Jedliński
e-mail: prezydent@um.man.koszalin.pl
Secretariat at the IInd floor - telephone: +48 94 348 86 02
Enquirers are welcome every Monday as of 14:00 hrs.
Enquirer registration at room 12 - telephone: +48 94 348 86 12
Born 5 September 1966 in Wrocław.
Graduate of the Technical University of Szczecin (Faculty of Civil Engineering) and National School of Public Administration in Warsaw. Further extended his education in France having obtained diploma from the Paris School of Industrial Management. Trainee at the French Ministry of Finances, Budget Directorate.
He worked also as a trainee in the Direct Taxes and Charges Department of the Polish Ministry of Finances.
Piotr Jedliński has a good command of two foreign languages - French and English.
He's been associated with Koszalin local government for 17 years. His professional career started in the Development and Commerce Department of Koszalin town hall, where he held, during the period of 1993-1998, the posts of a clerk, junior inspector, inspector and deputy head respectively.
In 1998 he became Director of the State Disabled People's Rehabilitation Fund Branch in Koszalin.
Then, during the period of 1999-2002, he was Director of the West Pomeranian Provincial Authority, Branch in Koszalin.
From 2002 to 1 July 2010 he held the post of the Municipality of Koszalin Secretary.
From 1 July 2010 to the end of the Vth tenure of local government he was Deputy Mayor responsible for spatial development policy.
An important person supporting Piotr Jedliński every day is his wife Anne, orthodontist. Mr and Mrs Jedliński have two sons, Maciej and Adam.
Piotr Jedliński's strong points are his composure and keeping distance for himself.  He prefers reading Latin American literature and listening to jazz.
He likes rambling over the Chełmska Hill and seaside beaches near Koszalin.
Furthermore, he goes in for gardening and sea fishing in his spare time. He has got a motorboat operator's licence. His favourite sports are: swimming and skiing. He is a supporter of the AZS Koszalin basketball team. Piotr Jedliński won, at the second round of local government election, 51.16% of votes and became the eleventh mayor of Koszalin.
Tłumaczenie: Lech Dziułka